Are you curious to know the best Italian fashion brands that have made Italy such a powerhouse in the fashion industry?
As one of the world's avenue for Fashion Week, Italy is the birthplace of some of the world's top designer brands we hear all the time. These include the ever-iconic Gucci and Fendi, as well as Prada and Valentino – the brands both the old-money kids and millennial generation love.
However, these are only introductory to the vast array of Italian luxury designer labels that truly depict the finest of the Italian craftsmanship – noting the finest-quality materials used and long hours spent in the ateliers.
Tagged as the leader in workmanship when it comes to luxury, Italian fashion ultimately represents the quintessential "Made in Italy" merchandise mark for its authenticity, fine quality, and a sense of style praised all over the globe.
Italy is heralded by fashion editors and fashionistas alike as a producer of top quality leatherware as well as the most sought-after makers of finest fabrics leading to the runways of Milan and Rome.
Also read:
10 Best Italian Fashion Brands
Money can't buy happiness, but let me tell you: it can buy you Prada and Gucci! For some people, fashion is life. Fashion aficionados find happiness in owning luxury goods produced by some of Italy's finest fashion houses.
Let's have a look at the best Italian fashion brands that made Italy a powerhouse in the fashion industry.
1. Gucci
Founded in 1921 by Guccio Gucci, Gucci is one of the leading Italian luxury brands and a household name among fashion enthusiasts.
As a family business, Gucci was operated under the directorship of Aldo Gucci – son of Gucci, who assumed the leadership following his demise – until a series of scandalous family feuds ignited the board to oust the family in the 1980s.
To revive the brand, provocative "porno chic" props were adapted in the 1990s. It was then acquired by Kering (formerly Pinault Printemps Redoute).
One of the notable creative directors of Gucci was Tom Ford, who seductively showcased the sexy side of the brand – a rather far cry from Alessandro Michele's approach to today's Gucci: funky, retro and playful. The altered logos of the house seemed to have captured the hearts of the millenials, generating a huge profit within several years under Michele's helm.
Some of the most notable Gucci clients include Miley Cyrus and Harry Styles.
Related Posts:
2. Prada
When talking about minimalist fashion, very few comes closer to mind than Prada.
Prada was not founded by Miuccia Prada (who serves as the current creative director) but instead by her grandfather Mario Prada in 1913. It was merely a men-only business until Miuccia's mother showed interest in running the company years later.
Prada became a premium status symbol in the 1990s. Prada is also known for their label not as obvious as those on items from other prominent luxury brands like Chanel and Louis Vuitton.
In 1992, Miu Miu – which is actually Miuccia Prada's nickname – was born as a sister company that catered the teens and young celebrities. Teenybopper and hip clothes were hit trends; they remain so to this day.
Projecting an image of anti-status, Prada took the other way to market its lack of prestigious appeal. Nevertheless, the house succeeded. Today, the fashion house takes pride in continuing its legacy as the "inverse snob" of Italian fashion.
Watching their recent shows, one would notice Prada's growing roster of the talents, friends, and celebrity endorsements – Kaia Gerber, Gigi Hadid, and Tom Holland to name a few.
You may also be interested in the best Prada bags to invest in and the most expensive Prada bags. Check them out!
3. Salvatore Ferragamo
With the egoist aesthetic of the brand, it is not astonishing that Ferragamo has a vast amount of cult following – from celebrities to high-end clients to generation Zs.
Before invading the world of RTW, Salvatore Ferragamo started as a shoe designer in 1930, having gained reputation as a great shoemaker in Italy. Ferragamo was known for his experimental instincts using kangaroo, crocodile, and fish skins in his craft. With his innovative designs, he caught the attention of Hollywood celebrities like Audrey Hepburn and Sophia Loren who later became his loyal clients.
Today, Ferragamo still cashes in footwear alongside doing fashion shows. It is one of the Italian luxury brands that are still family-owned.
4. Fendi
Think of Fendi and the famous baguette bag and Carrie Bradshaw of Sex and the City subsequently come to mind.
But before gaining the theatrical popularity of one of their iconic bags, Fendi first ventured into producing made-to-order fur to wealthy clients in the early 1960s. At the time, haute couture and ready-to-wear shows were a thing so the family decided to hire Karl Lagerfeld in 1966 to help them revolutionalize the house.
Decades later, Fendi would later become one of Italy's sought-after fashion houses, especially with the iconic FF logo which Lagerfeld designed himself. In 1966, one of the Fendi family members – Silvia Venturini Fendi – joined him in the haute couture and pret-a-porter shows.
Since the baguette's cameo role in Sex and the City, the House of Fendi became one of the most coveted luxury brands in the world as it created a clamor of luxurious style among fashion enthusiasts.
Today, Fendi is one of the best Italian fashion brands that millenials love to covet.
5. Armani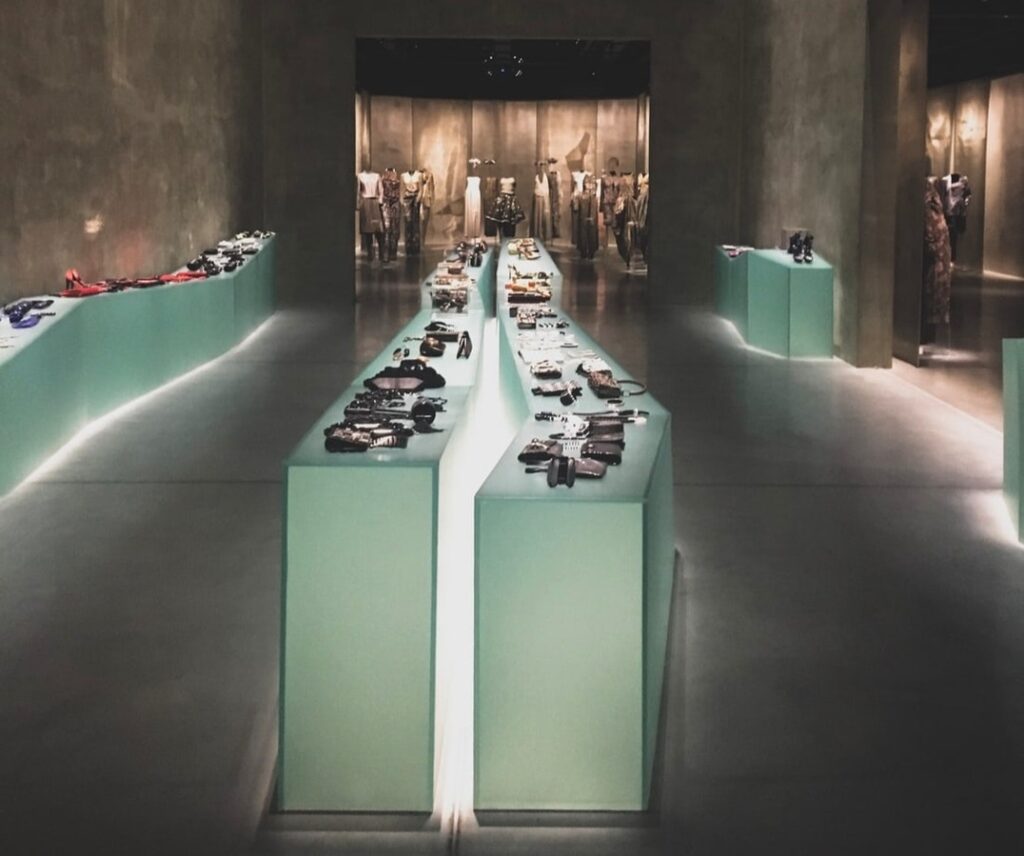 For an aura of a real luxury brand, only a few can surpass the superior designs of Giorgio Armani. His clothes appeal to the elite of the society, thanks to his style that is undeniably a marriage of elegance and relevance to trend.
From his haute couture shows down to his pret-a-porter articles, Armani never fails to showcase his creative genius when it comes to superiority in total opulence.
Considered as a high-valued fashion company, Armani has three major sub-brands namely, Emporio Armani, EA7, and Armani Exchange.
Armani's celebrity clientele includes Nicole Kidman and Monica Belucci.
6. Versace
One of the most popular Italian fashion brands, the Versace Medusa logo is such a sight to behold when it comes to luxurious classicism, ultra-glamorous creations and innovative designs.
Founded by Italian fashion designer Gianni Versace in 1978, Versace's fearless designs took the runways of Milan in the early 1980s up to the 1990s. His designs were often classified as BDSM-themed imbued with luxury and glamour.
Versace's early shows were runway presentations of mixed elegance and sexuality, as well his pop culture-themed shows from 1985-1987 where he utilized the famous Vogue magazine covers from Madonna to Jackie Kennedy, among others.
One of the brand's BDSM dresses, famously known as a pin dress, was worn by Elizabeth Hurley. It has gained the popularity they continue to enjoy these days.
After Versace's gruesome death in 1997, his sister and muse Donatella took the helm of creative directorship.
Famous supermodels associated with Versace are Naomi Campbell, Linda Evangelista, Christy Turlington, and Cindy Crawford. But before the emergence of the so-called OG supermodels, Versace's first muses during his early years was Anna Bayle, a Filipino supermodel who broke racial barriers in the early 1980s, alongside Iman and Dalma Callado.
Today, Versace continues to capture the attention of Gen Zs by innovating their designs into supra-millennialism.
7. Valentino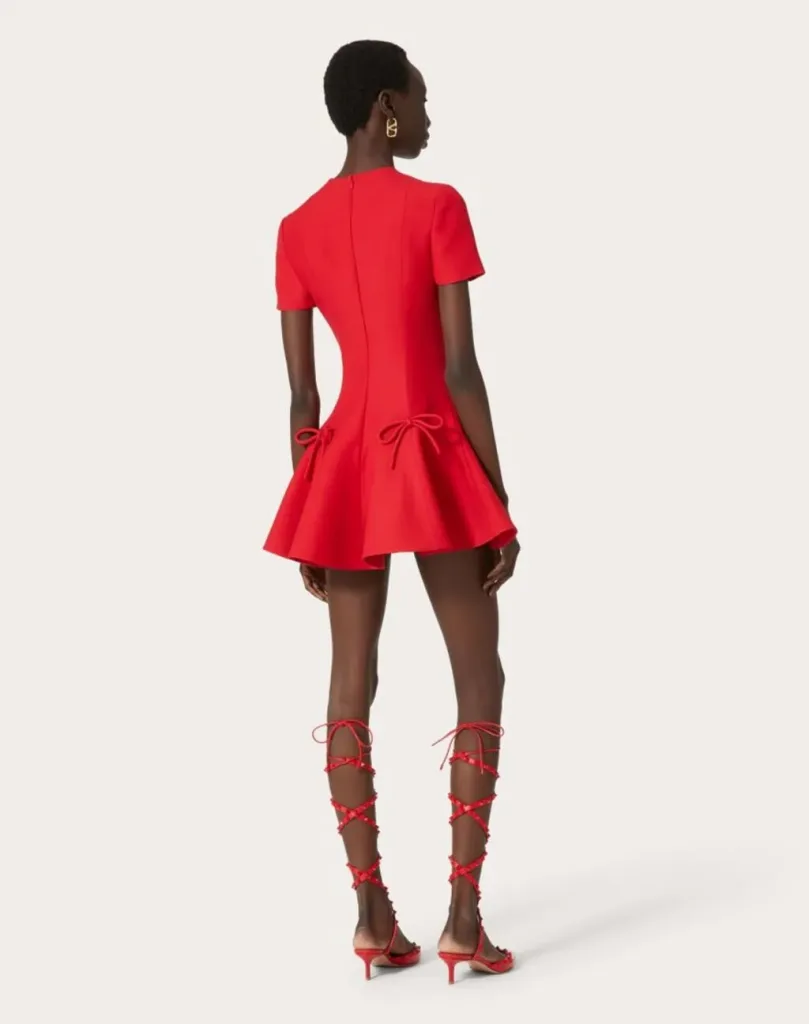 Famous for their rosso (red) gowns in their couture shows, Valentino is an Italian fashion house dedicated to made-to-order creations and RTW, imbued with sartorial romance.
Started in the '60s by Valentino Garavani, he often made use of expensive embroideries and fabrics for their creations. Influenced by Roman architecture, Valentino's shows symbolize romanticism and affluence.
Jackie Kennedy was a loyal client and wore Valentinos when she was mourning for JFK's death. Among Valentino's celebrity following today includes Zendaya and J Balvin.
8. Dolce & Gabbana
When speaking of Italian fashion, one should note the influence of Dolce & Gabbana. Their creations speak of Sicilian heritage, traditional Italian art, and everything in between. In a sense of individuality, a D&G woman is a woman who centers the confidence of a Sicilian.
The story about the humble start of this luxury brand in the early 1980s is truly inspiring. Stefano Gabbana and Domenico Dolce did not have the means to stage a show, so they made use of their apartment's bed sheets as their set curtain in 1985. They even asked their girl friends to be their models so they could run the show, which was called "Real Women."
The rest, as we all know, is history.
The duo has since become one of the world's most coveted luxury brands in the world, having dressed some of the world's most famous celebrities like Sophia Loren, Madonna, Mariah Carey, and a lot others.
Dolce and Gabbana are real-life sweethearts and have been together for decades.
9. Moschino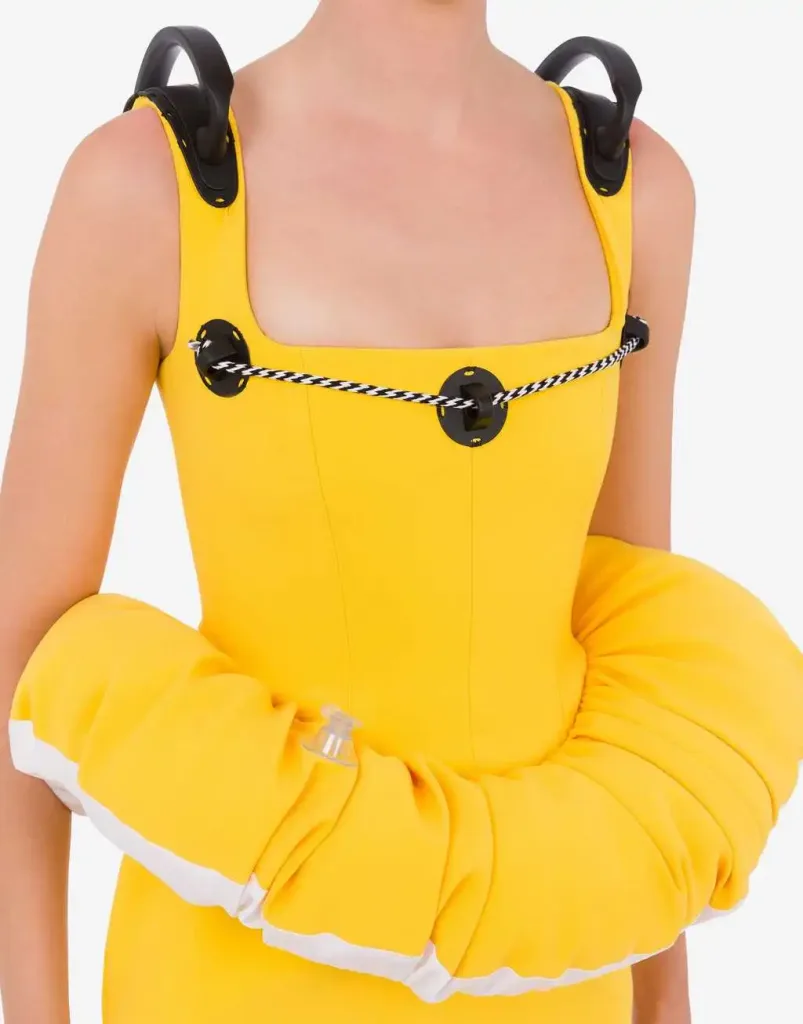 If you're looking for quirky Italian fashion houses, look no further. Paper doll dresses, tin can trousers, chandelier headdresses – the untoward humor is as exaggerrated as it gets.
I am talking about Moschino, a fashion house that is considered to be the comedic genius behind the funkiest and most over-the-top creations worn by Katy Perry, who donned a hamburger-inspired dress in an awards show.
Started in 1983 by Franco Moschino, the funny side of Italian fashion began showcasing shows with vibrant designs and colors oftentimes depicting the Western pop culture. To this day, the brand continues to surprise fans with bizzare objects turned into fashion.
One of Moschino's most memorable shows is the Spring-Summer 2017 where the models were made to wear paper doll-inspired gowns and trousers like they were literal Barbie dolls walking in the runway.
Their collaboration with McDonald's is also unforgettable. Bags, shoes, clothes were created with the fast food's logo in a funny way.
In 2021, Moschino held a show consisting of baby clothes, diapers, feeding bottles and an elephant gown worn by Gigi Hadid on the runway.
10. Bottega Veneta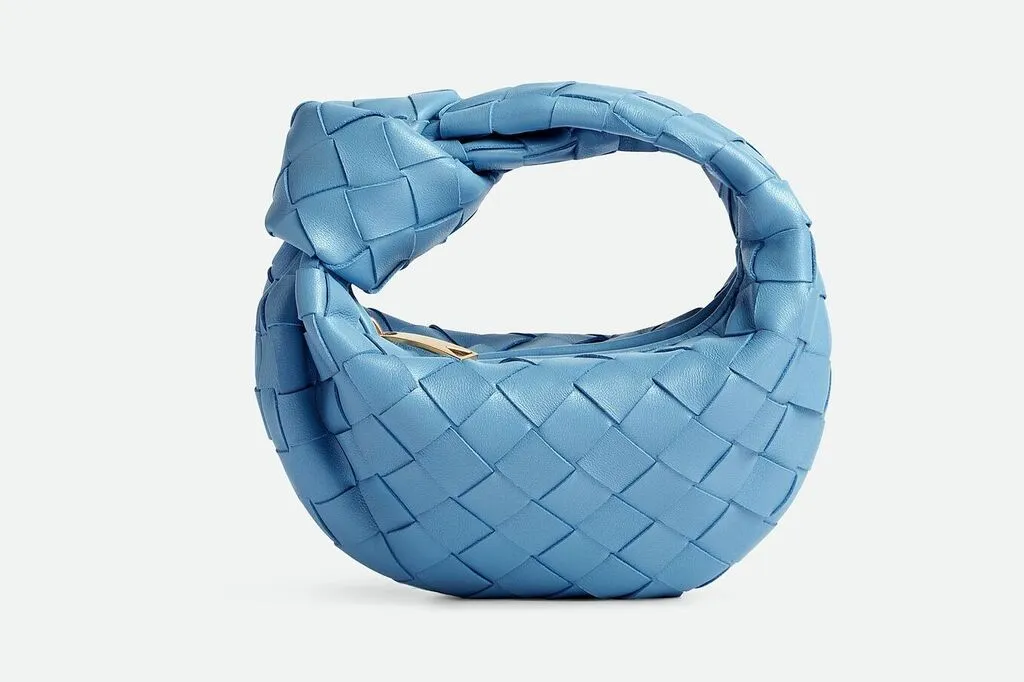 The now-famous Jodie bag, worn by Kendall Jenner in a paparazzi photo, is from none other than the master of leather weaving – Bottega Veneta. Their popular weave design, called intrecciato, is a hallmark of the house.
Bottega Veneta was started by Michele Taddei and Renzo Zengiaro in 1966 in Vicenza, in the Northern Italian region of Veneto, as a leather goods shop. The brand name means "Venetian shop" and bears the very prestigious "Made in Italy" tag. Subsequently, they established a reputation of producing high-quality leather accessories with fine craftsmanship.
Bottega Veneta is also known for a brand with no certain logo unlike Fendi and Versace. With their artisanal leather works, A-lister celebrities like Nicole Kidman, Jackie Kennedy, Rihanna, and Cameron Diaz have been seen wearing Bottega Veneta's famous intrecciato bags.