18 Interesting Facts About Andrea Bocelli
Are you searching for interesting facts about Andrea Bocelli, one of Italy's greatest tenors?
Italian tenor Andrea Bocelli was born to Alessandro and Edi Bocelli in the Tuscan town of Lajatico in Central Italy on September 22, 1958.
Andrea Bocelli gained fame in the early 1990s with albums like Bocelli (1995) and Romanza (1997), and his live shows were also aired on PBS. He came to be known for mixing opera and pop music.
After singing in piano bars and joining local singing contests, Bocelli got his first recording deal with Sugar Music. He became famous in 1994 by winning the newcomer's category at the 44th Sanremo Music Festival with his performance of "Il mare calmo della sera."
Since 1994, Bocelli has recorded 15 solo albums, including pop and classical music, three greatest hits albums, and nine complete operas. He has sold over 75 million records worldwide.
Andrea Bocelli is married to Veronica Berti, who is not only his life partner but also his manager and producer. They have three children: Amos, Matteo, and Virginia.
One of the most fascinating facts about Andrea Bocelli, one of the greatest Italian tenors of all time, is that he is blind. But I bet you already knew that! If you want to know more, keep scrolling.
READ MORE: Most Famous Italian Singers of All Time
18 Interesting Facts About Andrea Bocelli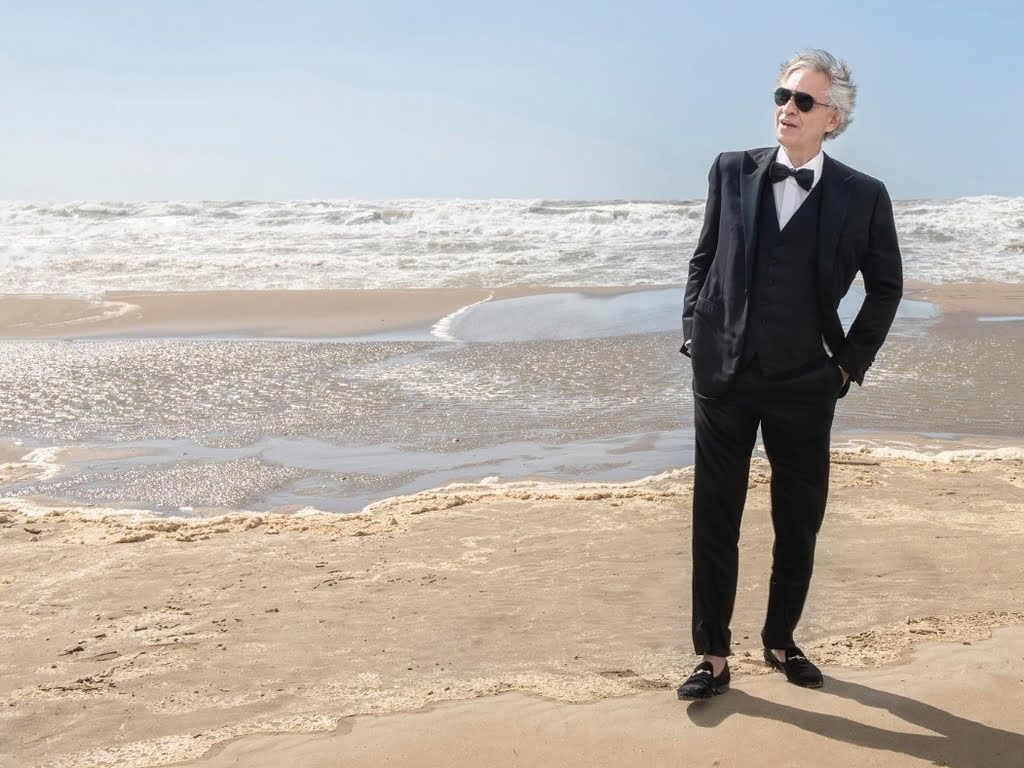 Discover more interesting facts about Andrea Bocelli below!
1. Andrea Bocelli's mother was advised to abort him
Born with congenital glaucoma, a rare and serious vision impairment, Bocelli's mother chose not to abort him despite doctors' advice. This decision inspired Bocelli to advocate against abortion.
2. He started playing musical instruments at a young age
Andrea Bocelli began playing the piano at six and later picked up the flute, saxophone, trumpet, trombone, guitar, and drums.
3. He lost his sight because of congenital glaucoma and a football accident
Andrea Bocelli spent a lot of his early childhood in the hospital, where they saved around 10% of the sight in one eye.
Unfortunately, at the age of 12, while playing football in his blind school, a ball struck his other eye, causing a brain hemorrhage and resulting in complete loss of sight.
He remembered being struck in the face with a ball on his right eye, the only one through which he could see light and color.
4. He is from a family of musicians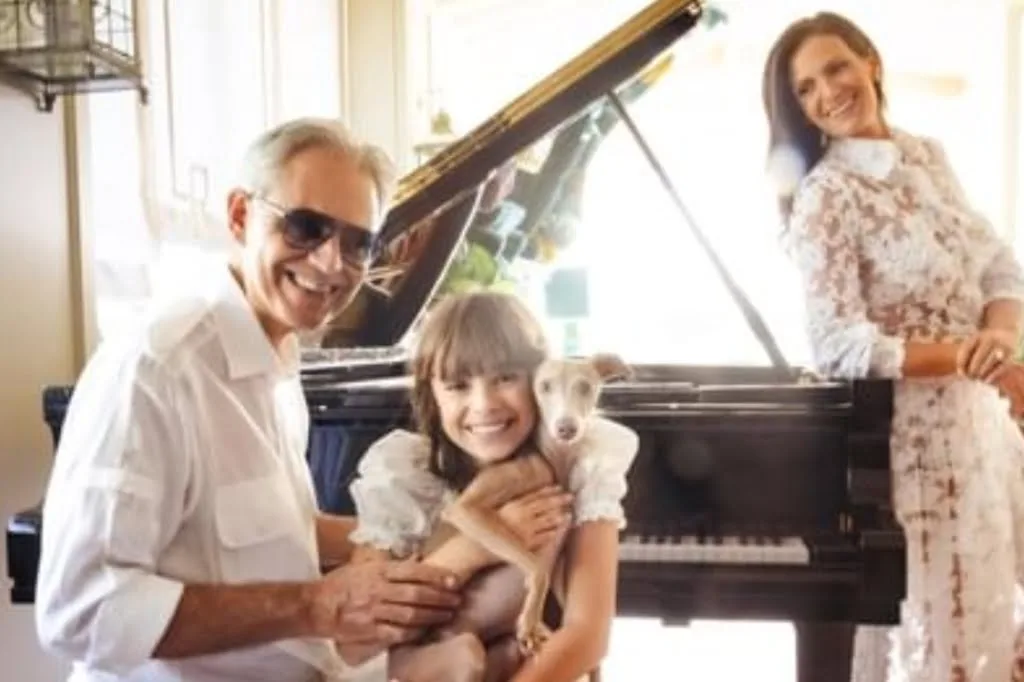 Andrea Bocelli's dad, Alessandro, was a farmer and played the organ at their local church.
His mom, Edi, a piano teacher, encouraged his musical talent.
His younger brother, Alberto Bocelli, is also a musician and has performed with Andrea on several occasions.
His kids – Amos, Matteo, and Virginia – share his musical talent and have worked on projects together. Music is a special part of their family, and they enjoy lovely moments gathered around the piano.
5. The Bocelli family has been making wines since the early 1700s
The Bocelli family has been making wines for almost 300 years under the brand Bocelli Family Wines. Andrea Bocelli's brother Alberto runs the winery.
They create wines using traditional Tuscan grapes like Sangiovese and international ones such as Cabernet Sauvignon.
The wines come in two lines: one reflects their small estate's tradition in Lajatico, Tuscany, and the other highlights the excellence of different Italian wine regions.
6. He was a lawyer before he pursued a career in music
After studying law at the University of Pisa and practicing as a lawyer for a year, Andrea Bocelli switched to music.
His passion for singing since childhood and the desire to pursue his dream of becoming a professional singer led him to make this career change.
Bocelli views music as a means of expressing emotions and spirituality, finding joy and fulfillment. He sees music as a gift from God, expressing that it's his life's purpose and a means to serve both God and others.
7. He doesn't miss being a lawyer
Not regretting his shift from law to music, Bocelli believes he had discovered his true calling and found happiness. Expressing satisfaction, he stated that he doesn't miss being a lawyer, affirming that music is his destiny and brings him great joy.
8. He is a devout Catholic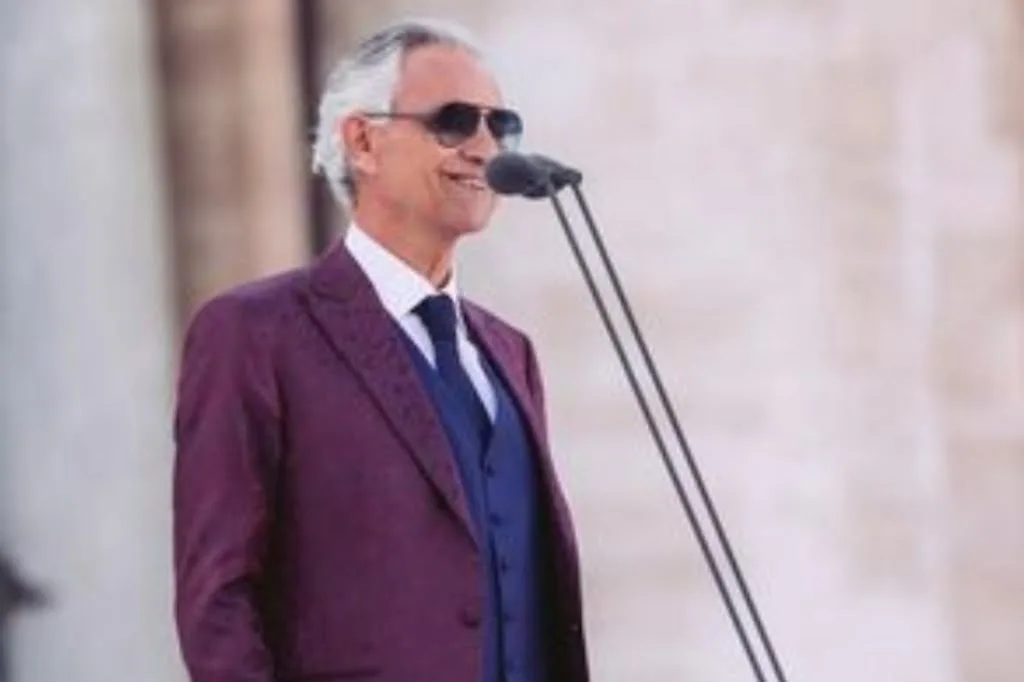 Andrea Bocelli is a strong believer in the Catholic faith and has sung at various religious events, including the Jubilee of 2000, the World Youth Day of 2002, and the World Meeting of Families of 2015.
9. He had the opportunity to work with the world's top musicians and producers
Andrea Bocelli had the opportunity to collaborate with some of the best musicians and producers in the world, including Luciano Pavarotti, Zucchero, and David Foster, who recognized his talent and played a key role in shaping his career.
He has also performed with many famous singers, such as Celine Dion, Sarah Brightman, Ed Sheeran, Ariana Grande, Jennifer Lopez, and Dua Lipa.
10. Andrea Bocelli has sung for several world leaders
He showcased his vocal talents on numerous occasions for various world leaders, including performances for Pope John Paul II, Pope Francis, Queen Elizabeth II, Barack Obama, and Donald Trump.
10. He has received many awards and honors
He's been honored with various awards, including the Order of Merit of the Italian Republic, Grand Officer of the Order of Merit of the Republic of Poland, a star on the Hollywood Walk of Fame, and another on the Las Vegas Walk of Stars.
11. He has a foundation named after him
Andrea Bocelli established the Andrea Bocelli Foundation, whose mission is to empower individuals and communities dealing with issues such as disease, poverty, and social exclusion.
For more information, check out the Andrea Bocelli Foundation website.
12. He loves horses
Andrea Bocelli really loves horses. He has a farm in Tuscany where he breeds Arabian horses. He started riding horses when he was just 7 years old. For him, horses are like friends and a way to get around, and it's something he's been doing forever.
13. He is a football fan
Andrea Bocelli is a fan of Inter Milan, an Italian football club. He has sung the club's anthem at many matches.
Additionally, he's a strong supporter of the Italian national football team, performing the national anthem at the 2006 and 2010 FIFA World Cups.
READ ALSO: Best Italian Soccer Players of This Generation
14. He's made appearances in movies and TV shows, often playing himself or as a singer
In The Music of Silence (2017), he portrayed Amos Bardi, a blind singer inspired by his own life.
A cameo as himself in The Simpsons Meet the Bocellis in "Feliz Navidad" (2022), where he sang alongside the Simpsons.
Featured in Silent Night: A Song for the World (2020), a musical documentary, performing the famous Christmas carol.
He also took part in TV specials like Andrea Bocelli: A Bocelli Family Christmas (2022), Carols in the Domain (2022), The Journey: A Music Special from Andrea Bocelli (2023).
15. He can sing in six languages
Andrea Bocelli can sing in Italian, French, Spanish, English, Latin, and Portuguese.
While he has limited proficiency in English and often uses a translator for interviews, he's most fluent in his native Italian, which is the primary language of his songs and operas.
He hasn't released a full album in Spanish so far.
16. He looks up to Franco Corelli as one of his idols
Franco Corelli, a renowned Italian tenor, was celebrated for his strong voice and captivating stage charisma.
Andrea Bocelli considers Corelli his inspiration, mentor, and close friend. In 2021, on Corelli's centenary, Bocelli paid tribute, hailing him as an opera legend and a generous teacher.
17. He also considers Luciano Pavarotti as one of his idols
Luciano Pavarotti was another renowned Italian tenor who was a mentor and a colleague to Andrea Bocelli. They had performed together several times. Bocelli has praised Pavarotti for his extraordinary voice and his human qualities.
Andrea Bocelli also dedicated his album Cinema to Pavarotti in 2015, saying that Pavarotti was the one who introduced him to the world of cinema and musicals.
18. He has never won an Oscar or a Grammy award
Despite multiple nominations, Andrea Bocelli has never won an Oscar or a Grammy.
His 1999 Oscar nomination for Best Original Song, "The Prayer," from The Quest for Camelot, didn't secure a win.
Additionally, he's been nominated for five Grammy awards, with his latest nomination in 2020 for Best Traditional Pop Vocal Album for Sì, yet none resulted in a victory.