Are you interested to know the most popular sports in Italy?
It doesn't matter if you're a die-hard football supporter or a beginner to the sports scene. There's no ignoring the fact that Italy is home to some of the world's most well-known and entertaining sports.
Italy has a long history of sporting competition dating back centuries. The rich cultural tradition that el Bel Paese has inherited throughout its history is inextricably intertwined with sports.
Since Italy is a country with a strong and dynamic sporting culture that has produced the best athletes and teams in the history of the globe, the history of Italian sports is undoubtedly something to be admired.
Want to explore some of the most popular sports in Italy? Then get ready to discover the sports that make this country passionate about competition.
13 Most Popular Sports in Italy
Here are 13 of the most popular sports in Italy worth knowing.
1. Football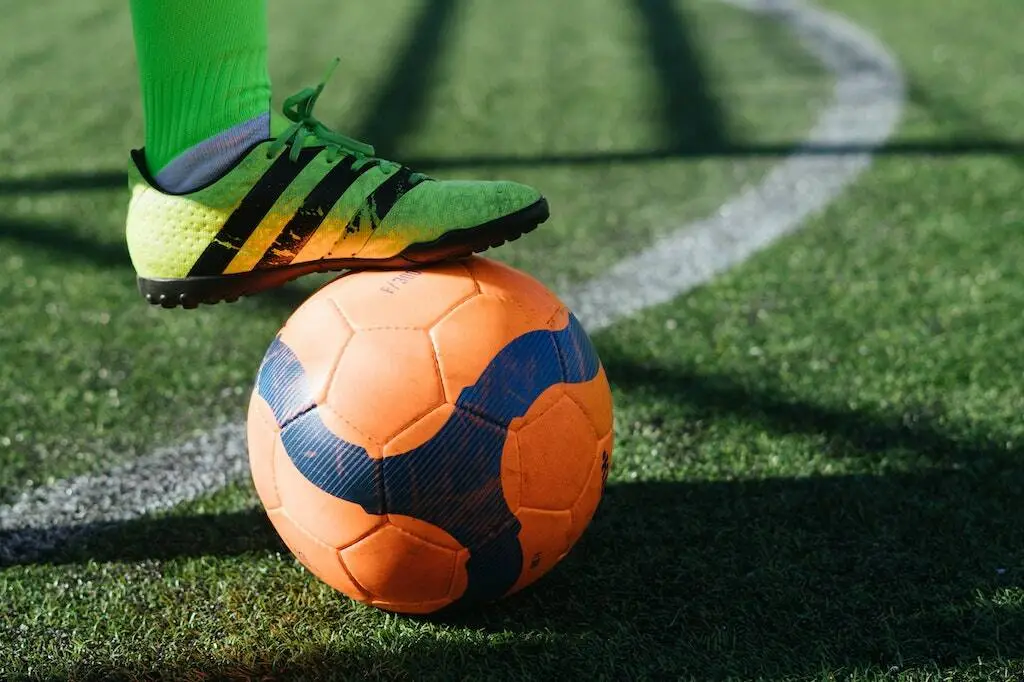 If you were to ask most Italians what the national sport of Italy is, the response would most likely be "football" or "calcio." It is not up for debate that football is the most popular sport in Italy – and it is easy to see why this is the case.
Since the late 19th century, football has been rooted in Italy's cultural identity. To this day, the sport enjoys the most excellent level of participation across the nation.
The game of football takes ability, intensity, and strategy, and it is a sport that rewards those who dedicate themselves to becoming masters of the sport. It has evolved into a representation of Italy's national pride and identity, playing a significant role in the country's history and culture.
2. Rugby
Rugby enjoys a good level of popularity in Italy, especially up north – particularly in the small country towns in the Po Valley. The Italian national team has competed in this sport since 2000 and is a regular at the World Cup.
The object of the rugby game is to ground the oval-shaped ball into the goal area, behind the competitor's try line. It is played using both the hand and the foot by kicking the ball. This sport was invented in the early 1900s as a football variation.
In Italy, rugby union is also known as pallovale or palla ovale, which translates to "oval ball."
3. Motorcycle Cycling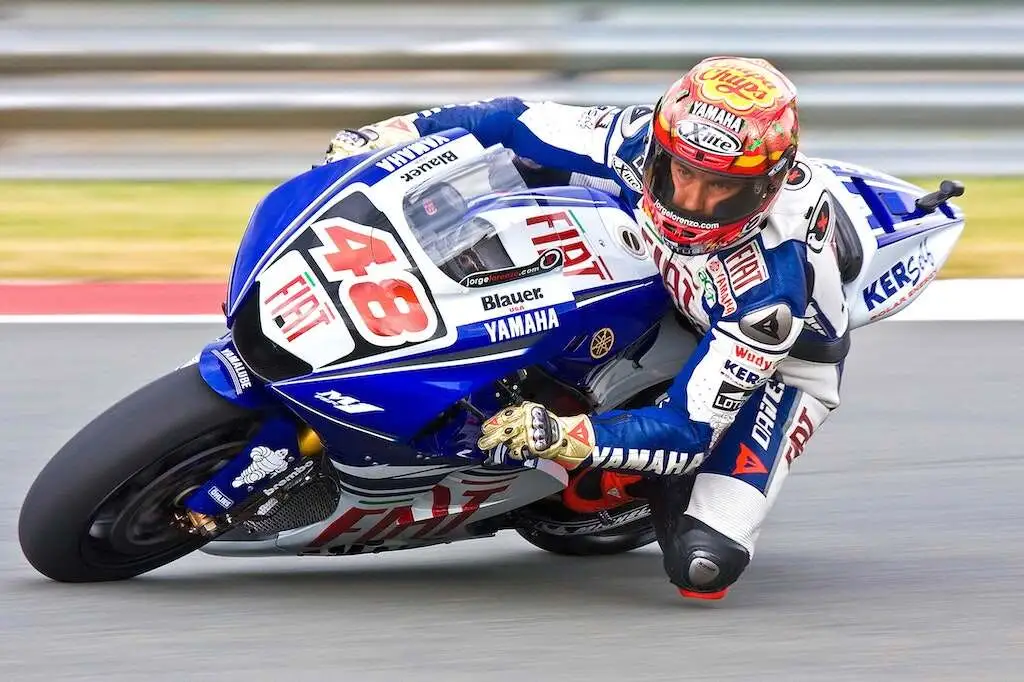 As one of the world's best producers of motorcycles, it shouldn't come as a surprise that Italy has also produced some of the best contemporary global motorcycle racers such as Valentino Rossi, Loris Capirossi, and Max Biaggi.
In the past, many Italians had also created great names in the sport, including Giacomo Agostini, Umberto Masetti, Tarquinio Provini, and Carlo Ubbiali.
The Italian motorcycle Grand Prix is one of the most important motorcycling events in the world. It was among the original rounds of the Grand Prix motorcycle racing calendar.
This Grand Prix used to be held in the city of Monza, north of Milan. Since 1994, however, it has been held at the Mugello Circuit in Scarperia e San Piero, Florence, Tuscany.
4. Gymnastics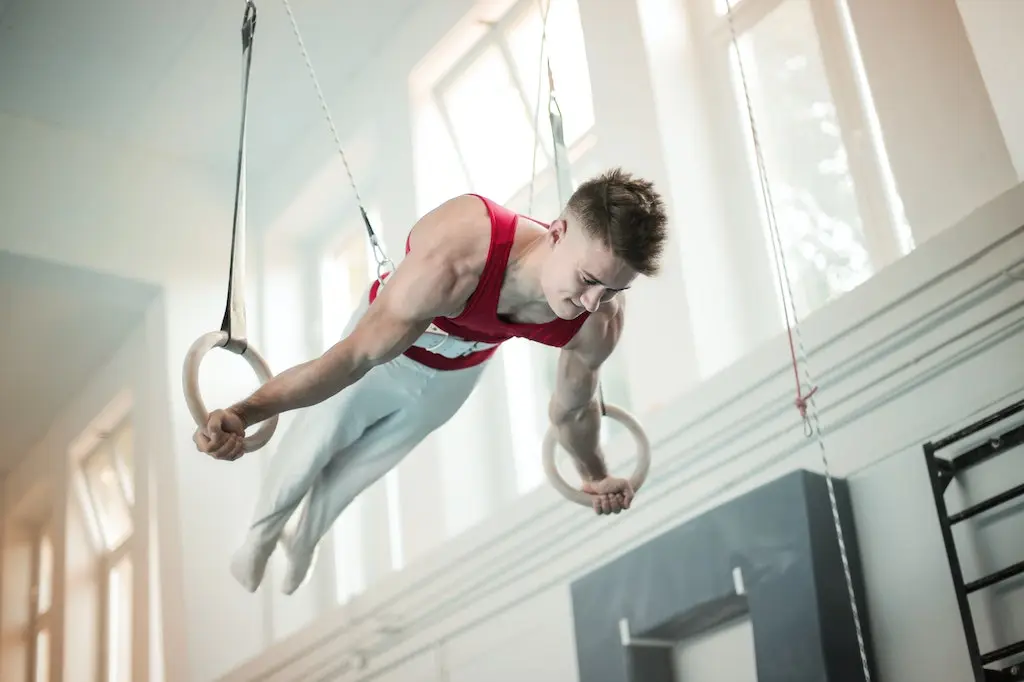 Many people in Italy devote significant time and energy to gymnastics. Various organizations and clubs can be found at local parks, and some towns even have gymnastics centers that are entirely dedicated to the sport.
Gymnastics is a highly well-liked sport in academic institutions like schools and universities, and for a good reason. Not only is it a fun activity, but it's also an excellent way to get in shape and participate in contests.
Because it is one of the sports that receive the most participation in the country, it is sometimes interpreted as representing the nation's sense of pride. Gymnasts that compete professionally have enjoyed great success in international tournaments, and several of them have gone on to win gold medals at the Olympics.
5. Golf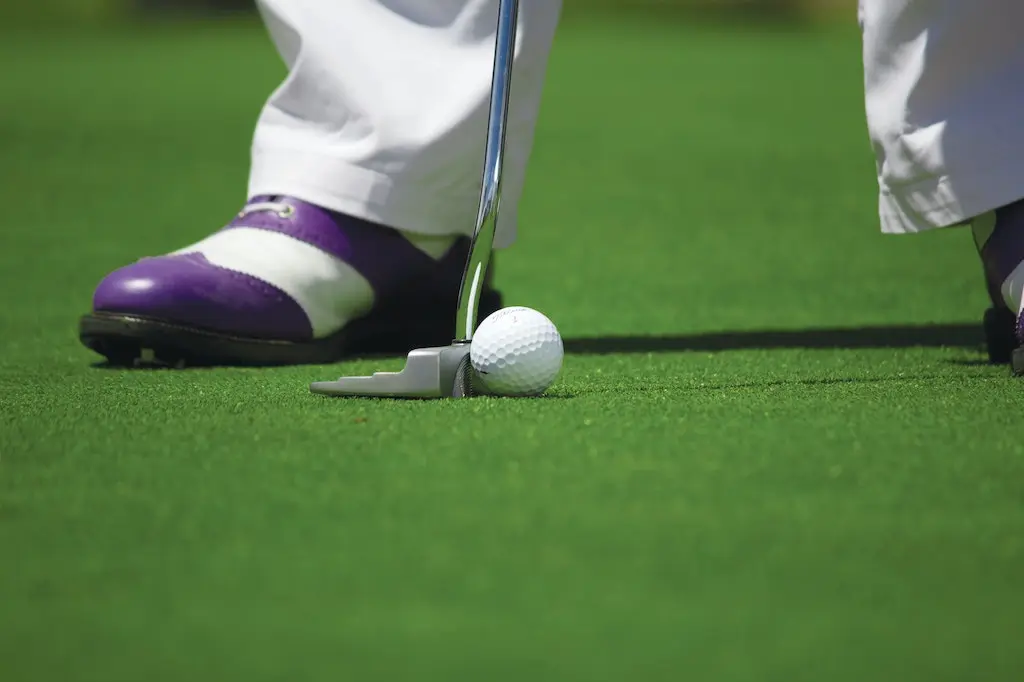 Golf is an ancient sport that has been played for many years, and it's been played in Italy for centuries.
Golf is a sport that continues to grow in popularity among locals and visitors. Whatever your level of experience, from the seasoned pro to novice, golfers of all skill levels will find something to enjoy and be challenged by on Italy's breathtaking courses.
Golf is played in many ways in Italy. You can play for fun, participate in competitive tournaments, and even participate in the Ryder Cup, the world's largest golf tournament. The Italian Open is also held in Rome, providing a fantastic opportunity for golfers to show off their skills.
With Italy's beautiful landscapes and temperate climate, Italy is the perfect country for a round of golf.
6. Bicycle Racing
Cycling, as a kind of minimal physical exercise, has many positive effects on health and fitness. It's a great form of physical activity that many people may utilize for getting around town, killing time, and even intense competition. It's a typical exercise in Italy because it doesn't require a lot of equipment and can be done by people of varying fitness levels.
Bicycle racing is an exceptionally well-liked sport in Italy, and riders hailing from that nation have a reputation for being among the most skilled in the world. Such races are a favorite throughout the world, particularly in Europe.
Along with Italy, Belgium, Denmark, France, Germany, the Netherlands, Spain, and Switzerland are some of the nations that are most dedicated to the sport of bicycle racing.
7. Basketball
The previous few decades have seen a dramatic shift in how the sport of basketball has seen an explosion of popularity in Italy.
Since 1936, the country has been a part of the Summer Olympic Games, and in 2019, the country played host to the FIBA World Championship.
The Italian national basketball team has also been very successful in international play. They finished in the top five at the 2014 FIBA World Cup and took home silver at the 2004 Summer Olympics as evidence.
One of the most beloved sports in Italy, with an estimated ten million individuals participating in competitive play at any given time. Both men and women experience at high levels, as proven by the existence of professional leagues devoted to the activity.
Additionally, some Italian professional basketball players are ranked among the finest in the world. Many other Italian players have been successful in the NBA, in addition to Gianluca Basile and Andrea Bargnani, two of the most famous Italian players.
8. Tennis
The Italian tennis scene is deep and varied, with many Italian men and women have made significant contributions to the sport at the highest levels.
Not only that, but it also hosts one of the most endearing and historic red clay competitions in the world.
While facing a home-crowd favorite at the Foro Italico can be a tennis player's greatest nightmare, playing on the clay courts of Rome is almost certainly going to be one of the highlights of any professional player's career.
Many of the sport's most prominent names, such as Nicola Pietrangeli, Adriano Panatta, Francesca Schiavone, Flavia Pennetta, Jannik Sinner, Camilla Giorgi, and Matteo Berrettini have all hailed from Italy.
The sport has gained millions of new fans worldwide, thanks mainly to the popularity of the most successful Italian players.
9. Volleyball
In 1875, a group in Genoa established the first Italian volleyball club, and the sport quickly spread throughout the country.
When the Olympics were founded in 1896, volleyball was included in 1883. Volleyball had become rapidly popular in Italy by the 1930s. Italy won the World Cup in the 1970s.
The tale of the Volleyball Men of Pescara is one of the best known. A group of Italian male athletes went to America in 1924 to compete in the Olympic Games. They were Italy's first Olympic team and didn't come in with high hopes. However, they prevailed, inspiring the nickname "Volleyball Miracle of Pescara."
Playing volleyball requires you to use your brain in addition to your body — an excellent physical and social activity, also a fantastic stress reliever.
10. Water Polo
One of Italy's most widely followed sports is water polo. It also requires a great deal of physical stamina and agility from its participants, making it one of the most challenging sports to participate in.
Water polo is a globally popular sport in various nations, but Italy is one of those where it is most popular. Many Italians enjoy the sport of water polo. It is one of the country's most popular pastimes.
Water polo is a wild, wet team sport where two squads of seven battle it out for glory. The game requires a deep pool with no shallow areas, so the participants can't touch the bottom.
Many people consider water polo one of the most challenging sports because it is physically demanding.
11. Auto Racing
In Italy, home of such legendary automakers as Ferrari, Lamborghini, Alfa Romeo, and Maserati, racing is a severe spectator activity.
Many people enjoy watching auto races, and the sport receives a lot of attention in Italy because the country plays host to several major auto racing events, including the world-famous Italian Grand Prix.
A major Formula One Championship race is held at the Autodromo Nazionale in Monza, Italy. Because the straights seem to go on forever, the curves are softly banked, and some turns are extremely fast, drivers are pushing to the limits of their vehicles' acceleration. There are enough handoffs, too.
Even if the races aren't always spectacular, the track's nostalgic vibe guarantees Monza will always have a special place in the hearts of racing fans.
12. Fencing
In the history of the world of sports, only a handful of nations have been known for their fencing prowess. As an ancient sport with roots in swordplay and an evolutionary offshoot of old-school dueling, this is mainly to be expected. European nations have consistently shown their dominance at the Olympics, and this is in keeping with that tradition.
Since the early 20th century, Italy has specially been a dominant power in fencing at the modern Olympics. To be a true fan of fencing, one must recognize the contributions of both historical and contemporary Italian fencers.
Between 1936 and 1960, Edoardo Mangiarotti won a whopping 39 medals at international competitions like the Olympics and the World Championships. And Nedo Nadi truly stands out, as he is the first person to ever win a Gold Medal in all three Olympic sword events.
13. Alpine skiing
With over 2 million skiers, Alpine skiing is definitely one of the most popular sports in Italy. Most of them come from the north of the country, close to the Alps as well as the central regions near the Apennines.
ALSO READ: 10 Best Ski Resorts in Italy
Skiers from Italy have achieved astounding results in international sporting events such as the World Cup, the World Championship, and Winter Olympic Games. Some of the most famous Italian ski athletes include Zeno Colò, Gustavo Thoeni, Piero Gros, Deborah Compagnoni, Giorgio Rocca, Alberto Tomba, Manfred Mölgg, and Isolde Kostner.